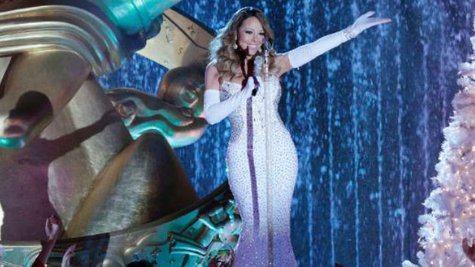 Now that the Christmas season is over, Mariah Carey will stop singing "All I Want for Christmas Is You" and switch to "Auld Lang Syne." She'll ring in 2013 on NBC's New Year's Eve with Carson Daly , which airs Tuesday night. Jane Lynch will co-host.
Also appearing on the show will be Voice coach Blake Shelton , actor Anthony Anderson , and actress and comedian Natasha Leggero . The special airs on two parts: the first goes from 10 p.m. ET to 11 p.m. ET, and then it picks up again at 11:30 p.m. ET/PT and runs to 12:30 a.m. ET/PT.
2014 should bring a new album from Mariah. While she originally planned to release it in 2013, the project was pushed back.
Copyright 2013 ABC News Radio