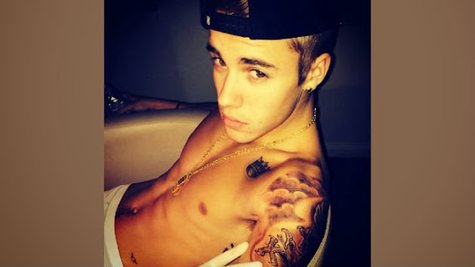 In the past, Justin Bieber starred in ads for People for the Ethical Treatment of Animals, encouraging people to adopt pets from shelters. But now that he's reportedly ignored his own advice, PETA isn't happy with the singer's decision to buy a pet, rather than adopt one.
Last week, Justin was photographed at a pet store in his Canadian hometown buying a new female bulldog puppy as a Christmas gift to himself, and confirmed his new pet purchase on Twitter on December 27. In a statement provided to ABC News Radio, PETA said, "Whether or not reports are true that Justin Bieber purchased a puppy from a pet store...PETA wants to remind everyone that when you buy a dog or cat from a pet store or breeder, you sentence an animal in a shelter to death."
The statement continued, "Six to eight million homeless animals enter shelters every year, and half of them must be euthanized for lack of a good home, so there is no excuse for buying an animal, no matter who you are."
Justin's father, Jeremy , asked fans to come up with a name for the pooch: the winning monicker was Karma . Seems in this case, the old saying about karma being is a b***h is true -- both literally and figuratively.
Copyright 2013 ABC News Radio