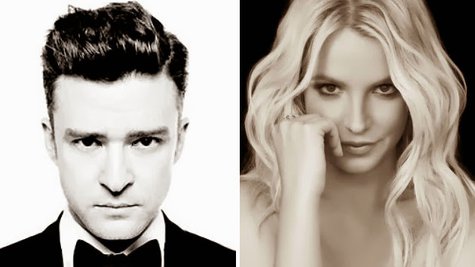 Though Britney Spears said not long ago that she hasn't seen her ex-boyfriend Justin Timberlake in years, that doesn't mean she doesn't listen to his music. In fact, he makes the list of current artists she finds musically inspiring.
Speaking to USA Today about her current chart faves, Britney says she "looks up to" Beyonce , calling Queen B's surprise album release "genius" and "really brilliant." As for her pal Miley Cyrus , Britney raves, "She's cool, she's fun to be around. You know, she's got really good energy." Britney's also a fan of Lorde , calling her "really different and cool."
"This generation is hungry for new sounds," Britney adds. " Bruno Mars is so different and fresh, and Justin Timberlake is, too. It's inspiring for me, and it makes people eager to listen to music, which helps everyone."
Britney also finds inspiration from actors and actresses. She reveals to E! that she'd love to do more acting, though the last time she starred in a movie, it was the critically-reviled 2002 flick Crossroads . "I would love to do movies. If it was the right part, it would be really cool…I love funny movies," Britney told E!, saying her recent favorites include Jennifer Aniston's We're the Millers and the 2011 hit comedy Bridesmaids .
"I also love Jennifer Lopez movies," Britney adds. "I love Jennifer Lopez."
Copyright 2013 ABC News Radio