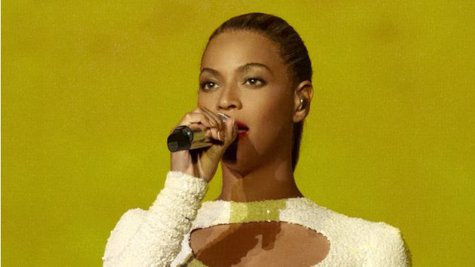 Beyoncé is receiving criticism after sampling audio from the space shuttle Challenger disaster for a new love song, drawing the ire of some current and former NASA astronauts and families.
Challenger exploded 73 seconds after lift-off from the Kennedy Space Center on January 28, 1986. All seven crew members aboard were killed.
"Flight controllers here looking very carefully at the situation. Obviously a major malfunction," were the words spoken by now-retired NASA public affairs officer Steve Nesbitt as the nation watched wreckage fall toward the ocean on live television.
Twenty-seven years later, Nesbitt's voice is heard at the beginning of the video for Beyoncé's new song "XO", about a troubled relationship. The singer has said that "XO" was written and produced by Ryan Tedder and The-Dream .
The audio clip is short, lasting just six seconds. But former and current NASA astronauts, employees and Challenger family members argue that using it in a pop song mocks the crew's sacrifice and opens fresh wounds.
June Scobee Rodgers , the widow of Challenger Space Shuttle Commander Dick Scobee and a founder of the Challenger Center for Space Science Education, told ABC she is "disappointed" in the singer's decision to include the clip.
"This choice of historic and solemn audio is inappropriate in the extreme," said Keith Cowing , a former NASA employee who now runs the NASAWatch.com website. "The choice is little different than taking Walter Cronkite 's words to viewers announcing the death of President Kennedy or 911 calls from the World Trade Center attack and using them for shock value in a pop tune."
Cowing wants Beyoncé to remove the clip and apologize to families of the Challenger crew.
A publicist for Beyoncé contacted by ABC News was not able to immediately provide a statement.
Several current NASA astronauts, who are not authorized to speak publicly, privately express similar dismay at what they say is Beyoncé's use of a tragedy to sell a pop song.
"Those words are very important to the NASA culture, to the people that live and breathe our space program," retired NASA astronaut Clayton Anderson told ABC News. "For the words to be used in the video is simply insensitive, at the very least."
But Anderson is giving Beyoncé and her team the benefit of the doubt.
"What we do in space just isn't as important to young people today," says Anderson.
Beyoncé was born in Houston, the same home as NASA's astronaut training campus, the Johnson Space Center. She's worked with the space agency in the past, once recording a wake-up greeting for the orbiting crew of STS-135, the final space shuttle flight.
"You inspire all of us to dare to live our dreams, to know that we're smart enough and strong enough to achieve them," she told the Atlantis crew back in 2011.
Copyright 2013 ABC News Radio