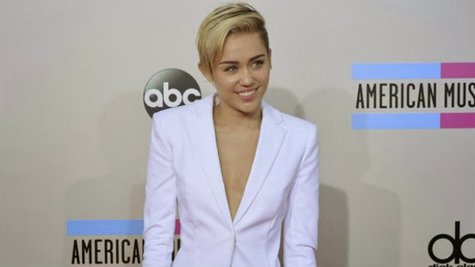 Miley Cyrus has reportedly moved on from her ex-fiancé, Hunger Games star Liam Hemsworth . A source tells Us Weekly the new guy is Liam's good friend, Twilight actor Kellan Lutz .
The insider tells the magazine that Lutz, 28, reached out to the 21-year-old singer earlier this month. "The next day they hung out," says the source, adding, "and they've been hooking up ever since."
Us Weekly reports rumors of a possible romance began circulating after both stars were photographed in Miami walking off the same private jet after returning from an overnight trip to the Bahamas. The tabloid says Cyrus had invited Lutz on the trip.
The insider tells the tabloid that Lutz is "nice eye candy" for Cyrus. "It doesn't hurt that he's Liam's pal, but they really enjoy each other's company," the source added.
Cyrus and Hemsworth split in September after three years together.
Lutz will be seen on the big screen next month in the new movie The Legend of Hercules .
Copyright 2013 ABC News Radio