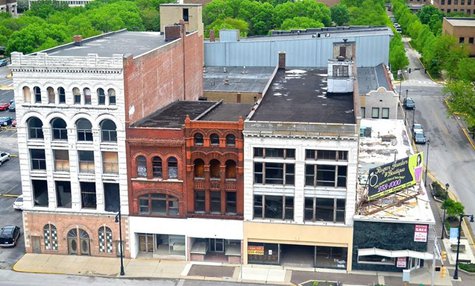 With the approval of state officials for ISU to move ahead with a downtown student housing project, three downtown Terre Haute buildings are about to come down.
Thompson – Thrift will build the new student housing project between 5th and 6th streets on Wabash.
The three buildings that currently occupy the block are all over 100 years old.
The original plan was to at least preserve the facades but those plans have been dropped to save money.
This week the Terre Haute Board of Public Works and Safety approved the demolition project to move forward.
The buildings should be down and the debris should be hauled out by the end of April.
There are no design guidelines in place for the new buildings so they could take on just about any appearance.