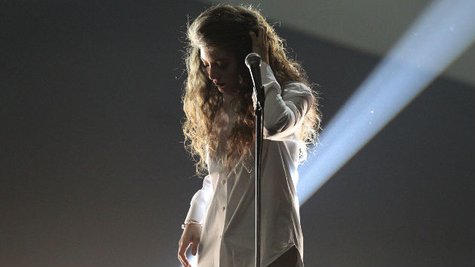 Before the year's end, Lorde has managed to set one more sales record with her hit "Royals."
According to Yahoo! Chart Watch , the singer's chart-topping, Grammy-nominated hit has now sold four million downloads. That makes the New Zealand star the youngest artist in digital history to have scored a four-million-seller.
Miley Cyrus used to hold the record: she was 17 years and seven months when "Party in the U.S.A." reached the four-million mark in 2010. But since Lorde only turned 17 on November 7, she grabs the title.
Elsewhere on the chart, Christina Aguilera 's collaboration with A Great Big World , "Say Something," has now reached the top five. Yahoo! Chart Watch notes that since she began appearing on The Voice, Christina has scored three top 10 hits. Before that, she managed just two between 2004 and 2010.
Copyright 2013 ABC News Radio