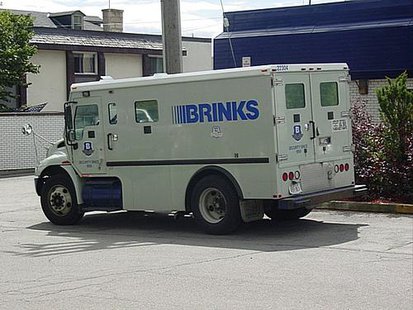 Indianapolis police say a man was shot Sunday evening while apparently attempting to rob an armored Brinks truck.
The incident occurred around 4:30 outside of a Wal-Mart on U.S. 31 near Southport Road.
Police said a suspect wearing body armor approached a parked Brinks truck and used pepper spray on one of the guards before attempting to take the money bag he was carrying.
The suspect was then shot by one of the Brinks guards and then was chased down by a citizen and off-duty police officer.
Police said the suspect was shot multiple times and is now in the hospital in serious condition.
The identity of the suspect has not yet been released. Police said the altercation occurred in front of the entrance to the store and was captured on video by store security cameras.