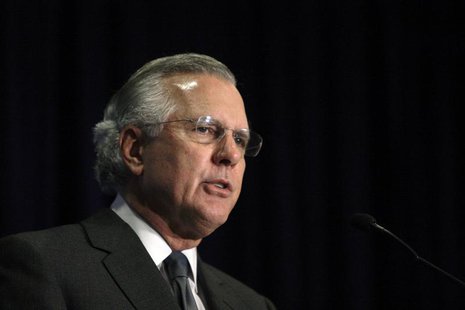 WASHINGTON (Reuters) - Dallas Federal Reserve President Richard Fisher said on Monday that the U.S. central bank had taken an important psychological step when it announced a reduction in bond buying at its policy meeting last week, but he favored even bolder action.
"I actually argued ... for $20 billion. I think the market could have digested that. And we'll just have to see how the economy proceeds," he told Fox Business television.
"I think that just getting this thing started was very, very important. I think it was also important for Ben Bernanke to lead that in his ... penultimate meeting," said Fisher, who will become a voting member of the Fed's policy committee in 2014.
The Fed announced on December 18 that it would reduce bond buying in January by $10 billion to a $75 billion monthly pace.
(Reporting By Alister Bull)