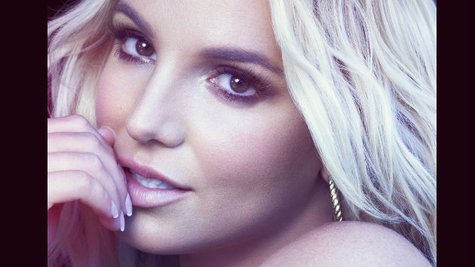 With the launch of her Las Vegas residency just days away, Britney Spears isn't thinking about what she'll get for Christmas. She tells E! Online, "What do I want Santa to bring me? — I have everything."
Brit's boyfriend, David Lucado , seems to have a similar mind-set: "If I just got him a card, he'd be really happy, something simple like that."
However, her two sons, Sean Preston and Jayden James , have been asking for electronic gadgets like phones and iPad Minis. She says, "They act like they're 27 years old. You're eight and seven years old, you can't have an iPad Mini and a phone!"
On Christmas Day, Brit says, she'll take part in a "big family dinner." She adds that she'll likely spend New Year's Eve at a party at Vegas restaurant Koi.
In between the two holidays -- December 27, to be exact -- Britney kicks off her Vegas show, Piece of Me . If you watched her E! documentary, I Am Britney Jean, on Sunday night, you saw her go through the process of putting together the setlist.
But before the special premiered, The Huffington Post published the apparent set list, in its entirety. Here's what it looks like:
1. "Work Bitch"
2. "Womanizer"
3. "3"
4. "Oops...I Did It Again"
5. "...Baby One More Time"
6. "Me Against The Music"
7. "Slave 4 U"
8. "Toxic"
9. "Circus"
10. "Scream and Shout"
11. "Till The World Ends"
12. "Piece Of Me"
13. "Hot As Ice"
14. "Boys"
15. "Perfume"
16. "I Wanna Go"
17. "Lucky"
18. "Stronger"
19. "If U Seek Amy"
20. "Get Naked (I Got A Plan)"
21. "(You Drive Me) Crazy"
22. "Do Somethin'"
23. "Freakshow"
24. "Gimme More"
Copyright 2013 ABC News Radio