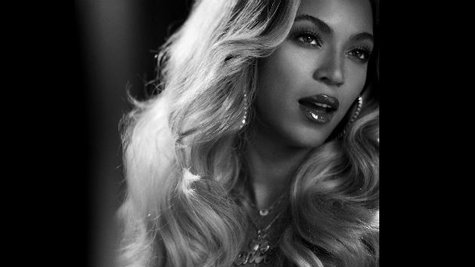 Beyoncé paid a visit to a Walmart in Tewksbury, Massachusetts, which is just outside of Boston, on Friday night to purchase a copy of her new self-titled album, which is now in stores after one week of release as a digital-only item. She also bought a baby doll for daughter Blue Ivy .
Beyoncé also took time to spread some Christmas cheer. She made an announcement on the store's loudspeaker and offered to pay the first $50 of every customer's holiday shopping. She said, "It's Beyoncé! And I stopped by the store today because my record has arrived. I want to give everyone a gift. For everyone in the store right now, the first $50 of your holiday gifts are on me. Merry, merry Christmas from Beyoncé!"
In total, the singer reportedly doled out $37,500 worth of gift cards enclosed inside envelopes that read, "Happy Holidays from Beyoncé." Photos of Beyoncé's visit are available on the singer's Facebook page.
Beyoncé also spent part of her weekend holding a "visual album" screening of her new album on Saturday at the School of Visual Arts in New York City. She screened all 17 of the videos from her new music, and she spoke to the audience.
Beyoncé said she wanted to follow in the footsteps of Madonna . She explained, "I felt like I wanted to follow in the footsteps of Madonna and be a powerhouse and have my own empire."
The singer took matters into her own hands because she wanted to "show other women, when you get to this point in your career, you don't have to go sign with someone else and share your money, and your success, you can do it yourself."
Beyoncé explained how she got it done, saying, "I found a team of underdogs, a team of women, a team of people that no one believed in." She added, "And we worked together and we stayed up all night and we were progressive and we did not follow the rules and we said, 'Why can't we do it?' and I don't think people believed, you know?"
Somehow, Beyoncé persevered with her idea of releasing a "visual album." She noted, "And we did it! And not only did we do it, it's my company and I'm very proud of that."
Copyright 2013 ABC News Radio