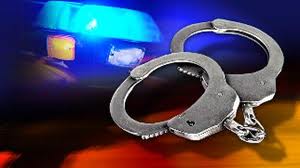 A man was arrested in connection to a knife fight Saturday afternoon.
Vincennes Police say 30-year-old Danial Bedell got into a fight with 29-year-old James Rutkowski. Bedell pulled out a pocket knife during the brawl and apparently cut Rutkowski in his bicep and wrist.
Officers apprehended Bedell when he tried to flee.
He is currently behind bars at Knox County Jail held on a $10,000 bond.
Rutkowski received stitches and was released from the hospital after treatment.