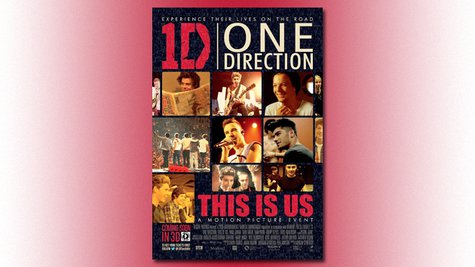 When One Direction 's concert documentary This Is Us was released earlier this year, it was a box office success, but didn't set any records. Now that the movie's hit DVD, however, it has.
Britain's Official Charts Company reports that in their native U.K., This Is Us sold 170,000 DVD/Blu-ray copies in its first day of release, which was this past Thursday. That's the biggest first-day sales for any music DVD or Blu-ray in U.K. chart history. Even Michael Jackson 's This Is It didn't sell that many copies when it debuted in February of 2010.
This Is Us, directed by famed documentary filmmaker Morgan Spurlock , mixes concert footage with an intimate backstage look at One Direction and the phenomenon surrounding them.
Copyright 2013 ABC News Radio