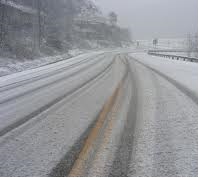 Some folks may have the next few days or weeks off of work for the holidays.
Some of you may travel and some will stay home.
For those of you whom choose to travel be aware while driving in harsh winter weather conditions especially when traveling long distances.
Close to 95 million families will travel more than 50 miles before the end of 2013.
Pack a roadside safety kit, plan your destination and be aware of the road conditions pertaining to the weather during your travel.
Buckle up and be safe.
Have a Merry Christmas and Happy New Year.