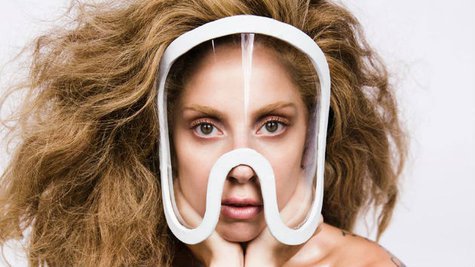 Say all you want about how Lady Gaga isn't a big a star as she used to be: she still has plenty of fans, all of whom jumped online to vote her to the top of Billboard 's Year-End Reader's Poll.
Gaga was named the MVP of 2013 in the poll, capturing 26 percent of the vote, and beating out also-rans Miley Cyrus and Taylor Swift . In addition, her album ARTPOP was named favorite album, and the video for "Applause" took the Favorite Music Video. Plus, her Saturday Night Live hosting gig was voted Favorite TV Performance, and her duet with R. Kelly on "Do What U Want" was named Best Collaboration.
Even the negative turned positive for Gaga -- her tour cancellation due to a hip injury was voted "Biggest Disappointment of the Year," and her tiff with Perez Hilton was voted "Most Memorable Feud." In addition, her upcoming artRAVE tour is 2014's most anticipated event.
Of course, Gaga didn't -- and in some cases, couldn't -- win every category. Ariana Grande took the Best Newcomer category, and Miley Cyrus did very well, coming in at #1 in the categories of Favorite #1 Song and Best Viral Sensation for the "Wrecking Ball" single and video, as well as Best Comeback and -- of course -- Most Shocking Moment. She was also named the most overexposed artist of 2013 -- and we assume people took that literally.
Elsewhere, Taylor Swift 's RED tour got the Top Tour vote, while Jay Z and Beyonce were named Hottest Couple, beating out Katy Perry and John Mayer .
Copyright 2013 ABC News Radio