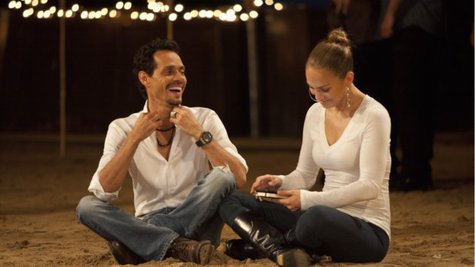 Marc Anthony and Jennifer Lopez are reportedly being sued for at least $25 million by a man who claims the couple's 2012 reality show, Q'Viva! The Chosen , is a rip-off of an idea he presented to them several years earlier.
Q'Viva! The Chosen followed Marc and J-Lo as they searched Latin America to find undiscovered talent.
TMZ reports John Jacobs filed a lawsuit in New York alleging he contacted Marc and Jennifer's production companies in 2007 and 2008 about an idea for a show called Miami Beach: The Game . Jacobs claims his show idea was to have well-known Latino celebrities travel the world in search of the next superstar. According to the report, Jacobs says both companies initially expressed interest, but ended up ignoring his phone calls.
Jacobs says when he began seeing ads for Q'Viva! The Chosen in 2012, he was shocked by how similar the program was to his show idea.
He claims he contacted both production companies again as well as Univision, about the similarities but never heard back.
Marc's company told TMZ they couldn't comment on the lawsuit.
Copyright 2013 ABC News Radio