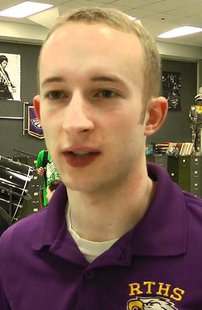 A former teacher at Rantoul Township High School now faces formal criminal charges.
Bryan Reynolds has been accused of sending sexually-explicit text messages and naked pictures of himself to a student last year when the boy was 17-years old. Reynolds is charged with two felony counts of distributing harmful material to a minor.
He could be sentenced to 3 years in prison if convicted.
Reynolds goes to trial January 14.
He has already been fired from his job at Rantool Schools.