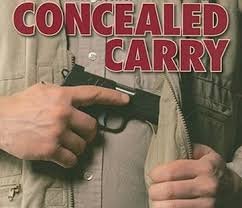 Illinois State Police will only accept online applications from people who want new concealed carry permits and one Illinois lawmaker thinks that isn't right.
Harrisburg Democrat Rep. Brandon Phelps was the chief sponsor of the new law and says people should "have a choice'' whether to file an application on paper or through their computer.
Illinois State Police officials say they're not set up to process paper applications.
400,000 people are expected to file starting January 5th.