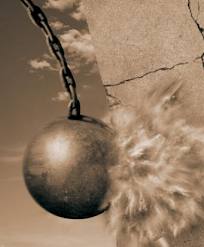 After years of sitting empty, the old grade school in Hutsonville has become quite the eyesore.
On top of that, it has also been deemed unsafe for any kind of human occupancy.
Demolition isn't cheap however, so the village is looking for ways to get help with the clean-up.
One possibility is an Abandoned Properties Grant that the village applied for.
Mayor Tina Callaway believes the current owners would deed the property to the village to clean-up, potentially making way for a new low-income housing complex.