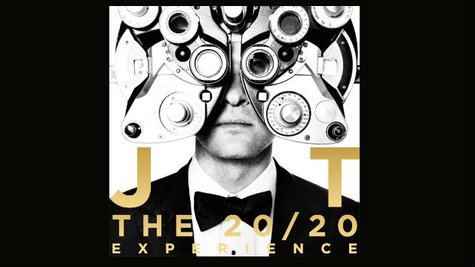 Justin Timberlake's decision to return to music in 2013 paid off in a big way: Billboard has just declared his comeback disc, The 20/20 Experience , to be the #1 album of the year. This marks the first year since 2005 that a solo male artist has had the publication's album of the year.
To date, The 20/20 Experience had the biggest debut of the year, moving 968,000 copies in its first week, according to Nielsen SoundScan. It's also the year's best-selling album overall: it spent three weeks at #1, and 18 weeks in the top 10, and spun off the hits "Suit & Tie" and "Mirrors." The album's sequel, The 20/20 Experience -- 2 of 2 , also debuted at #1.
This is Justin's first time as a solo artist scoring Billboard's #1 album of the year. With 'N SYNC , he had the year's #1 album in 2000 with No Strings Attached.
Adele's 21 was Billboard's album of the year in 2011 and 2012.
Billboard's #2 album of the year is Taylor Swift's Red, followed by One Direction's Take Me Home at #3, Bruno Mars' Unorthodox Jukebox at #4, and Mumford & Sons' Babel at #5.
Copyright 2013 ABC News Radio