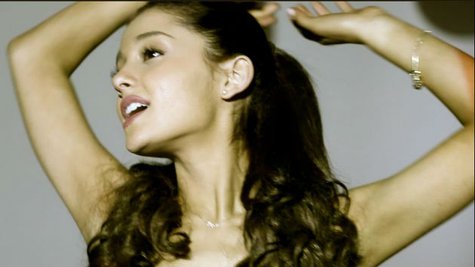 Ariana Grande 's 2013 was going so well...and then she got hit with a lawsuit.
According to The Hollywood Reporter , Ariana, her publishing company, her record label and others are being sued for copyright infringement for her hit " The Way ." Minder Music, a U.K. company that owns the rights to a 1972 song called " Troglodyte ," is claiming that "The Way" rips off a particular "iconic" phrase from that tune.
In the original song, by the Jimmy Castor Bunch , a disco/funk group, there's a lengthy spoken intro in which a voice says, "What we're gonna do right here is go back, way back, back into time." The lyrics to "The Way" include this line: "What we gotta do right here is go back, back into time."
The original phrase was been used in other artists' songs, including Christina Aguilera and N.W.A. , according to the publication. So Minder Music claims that it can't be used without a license. The lawsuit argues that the two lines are "strikingly similar," and its placement in the song is a "deliberate attempt to copy 'Troglodyte'" and "to evoke ['Troglodyte'] to the many fans of it."
Minder Music wants a permanent injunction against "The Way," a declaration of willful copyright infringement, and damages of $150,000 per each instance of infringement, as well as attorneys' fees.
Copyright 2013 ABC News Radio