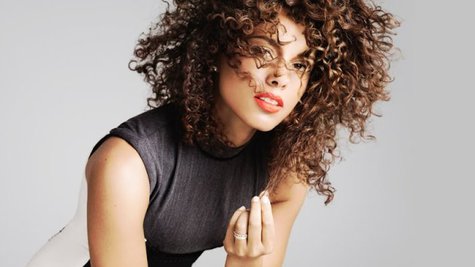 Alicia Keys appears in the January 2014 issue of Marie Claire , in which she takes part in the publication's "20 Questions." In the article, the singer was quizzed about everything from her secret personality trait to the last three items on her credit card statement.
When asked about the greatest joys in her life, Alicia says, "My family. I lie in bed with my husband [music producer Swizz Beatz ] and son, Egypt , and have little musical moments, which I love."
If she had to put together an "ideal" dinner party, Alicia reveals that U2's Bono , Facebook COO and author Sheryl Sandberg , Michelle Obama and Tina Fey would be on the guest list. "I wouldn't mind Chris Rock . Definitely my husband, too," she adds.
Alicia also shares that she love massages, named Maya Angelou as one of her heroes and mentioned "juicing" is one of her beauty secrets.

So what advice would she give her younger self? "I wish I knew how fast time goes by," she says. "So I could take more pictures and remember the moment."
And as for those last three items on her credit card statement, Alicia reveals, "Vitamins. I take multivitamins, probiotics, and vitamin D. I also bought a Big Wheel tricycle for Egypt and paid for his school applications."
The issue hits newsstands on December 17.
Copyright 2013 ABC News Radio