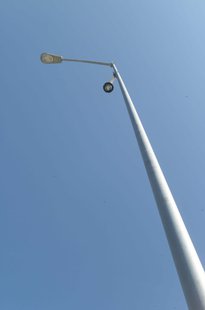 There is a lot of money in copper.
Now thieves have been stealing the wiring from highway lighting poles.
Several thefts have been reported along the Interstate 70 and I-65.
Since March of this year within the INDOT Crawfordsville District, several hundred light poles have been hit, leaving roadways dark and costing Indiana taxpayers more than $200,000 in repair and replacement costs.
Authorities are asking the public to help out.
If you see anything suspicious contact police.