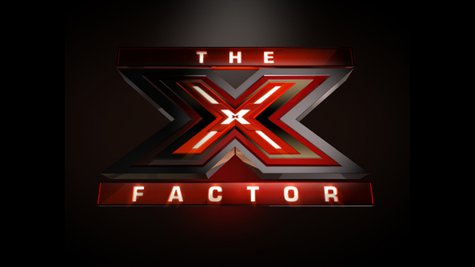 The X Factor 's final four took the stage on Wednesday night. Only three will advance to next week's finals.
Each semifinalist faced three challenges: a song selected by the viewers, a "battle" with another act, and then a third performance.
Simon Cowell , Demi Lovato , Kelly Rowland and Paulina Rubio were all on hand to support their acts. Unlike in previous weeks, they will not have a say in who gets to advance, since there won't be a showdown on the results show.
Paulina's lone remaining contestant in the "boys" category, Carlito Olivero , was handed Justin Bieber 's single "Boyfriend" by the viewers. His mentor declared that he can sing salsa, pop, or whatever other genre he wants.
The fans selected Luke Bryan 's "That's My Kind of Night" for Simon's country group, Restless Road . Demi described it as awkward and not exciting. Paulina advised them to have more fun. Simon conceded the vocals were a little shaky, but he thought it was a great song choice.
Another Simon group, Alex and Sierra , transformed the viewers' choice, the Of Monsters and Men hit "Little Talks," into a folk music tune. Demi made a bold prediction: "We're looking at the winners." Simon called the duo one of the best acts he's worked with in a long time.
Rocker Jeff Gutt , of Kelly's "Over 25" category, was assigned "Hallelujah." Simon said it was one of the best versions of the song he's heard. Kelly gushed that Jeff is so humble.
In the first battle of the night, Carlito joined Alex and Sierra on "Falling Slowly," from the soundtrack to the 2006 musical film Once . Simon said Sierra stole the performance. Demi agreed somewhat; she felt Sierra and Carlito delivered their best vocals to date.
The second battle featured Restless Road and Jeff Gutt. Together, they sang "Every Breath You Take," by The Police . Kelly and Demi both thought Jeff prevailed.
The final round began with Carlito singing Marc Anthony 's "I Need To Know." All of the female judges loved it. Simon told Carlito this was his best week of the season.
Restless Road went back to the country genre with Hunter Hayes ' "Wanted." Demi said this was exactly what the trio needs to do to win.
Alex and Sierra tackled the Sara Bareilles tune "Gravity." Demi, noting the song has special meaning to her, was moved to tears.
Jeff closed the show with a pick from Kelly, Imagine Dragons ' "Demons." Kelly cried as she talked about how much she enjoyed being his mentor.
We'll find out who the finalists are when The X Factor results show airs Thursday on Fox at 8 p.m. Eastern time.
Copyright 2013 ABC News Radio