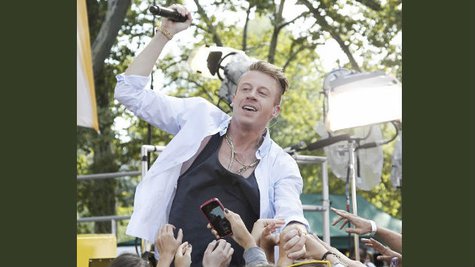 Macklemore & Ryan Lewis haven't had any problem selling millions of singles this past year, but their album is a different story.
While the rap duo's smash hit "Thrift Shop" has sold seven million copies, "Can't Hold Us" an additional four million, and "Same Love" another two million copies, the album that produced those hits has only just been certified platinum for sales of one million copies. The Heist received its platinum certification last month, even though it came out over a year ago.
Other newly-certified albums and singles include Justin Timberlake 's The 20/20 Experience 2 of 2 , which has gone platinum, and the first installment, The 20/20 Experience , which is now double platinum. Passenger 's "Let Her Go" has gone platinum, as has One Direction 's "Best Song Ever." And "The Fox," by Ylvis , is now gold.
Copyright 2013 ABC News Radio