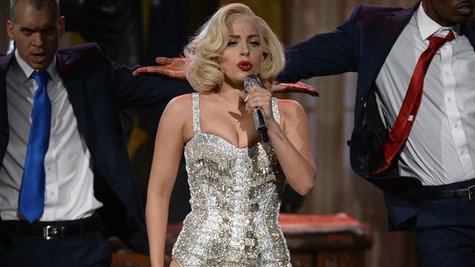 Tuesday's finale of The Voice will be quite the star-studded affair.
Lady Gaga, Celine Dion, Ne-Yo and OneRepublic will all perform during the two-hour extravaganza, which airs December 17 at 9 p.m. ET/PT.
On the show, Gaga will perform her single "Do What U Want" -- without R. Kelly -- and Celine Dion will sing "Incredible," from her new album Loved Me Back to Life. Joining her will be Ne-Yo, who co-wrote the song and sings it with her on the album.
OneRepublic , meanwhile, will sing "I Lived," from their current album Native . OneRepublic frontman Ryan Tedder recently joined The Voice as their in-house songwriter and producer -- he'll write a song specifically for the newly crowned Voice champ to sing at the end of the telecast.
The remaining contestants on The Voice are Team Adam Levine 's Tessanne Chin and Will Champlin and Team Christina Aguilera 's Jacquie Lee .
Copyright 2013 ABC News Radio