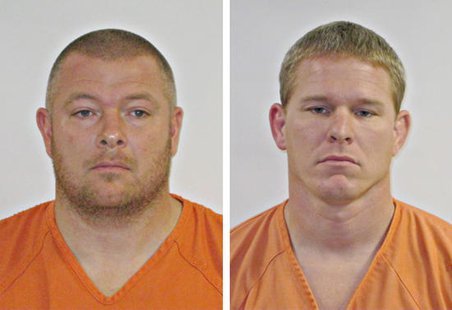 Two Cloverdale School officials no longer have anything to do with the Putnam County Schools.
School board member Brian Asbury and Cloverdale Middle School behavior interventionist and Cloverdale High School wrestling coach Steve Livingston, have both stepped down from their positions.
The two allegedly got into a bar fight on November 3rd while in Iowa to pick up some wrestling mats.
They are facing charges after one man was severely injured.
Asbury is also accused of violating probation on a drunken driving charge and of failing a drug screening test.
Both men face up to 10 years in prison if convicted in the Iowa case.