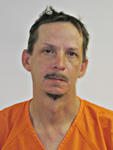 An Illinois truck driver is facing driving while intoxicated charges after being arrested on Monday.
Indiana State Police stopped 39 year old Jeffrey Cordle of Mapleton, Illinois near the 33 mile marker in Putnam County for driving erratically.
Cordle had a blood alcohol level of .29 percent.
The Indiana State Police urge citizens to dial 911 to report suspected impaired and/or dangerous driving.