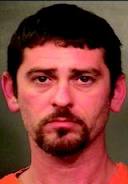 A Vigo County man accused involuntary manslaughter has his day in court this week. The trial of 39 year old James Ross started Tuesday.
Ross has a lengthy criminal history, with several arrests for drug, alcohol and battery. Police say that Ross beat up William Powell
Powell died later in the Vigo County jail.