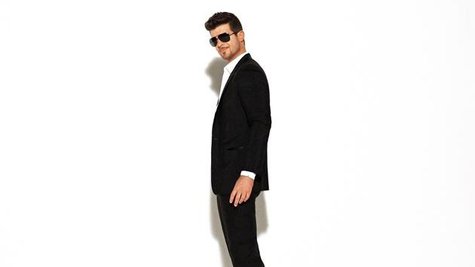 Robin Thicke has released his cover of Christopher Cross ' soft-rock classic "Ride Like the Wind," which appears in the highly-anticipated film Anchorman 2: The Legend Continues . For the remake of the 1980 #2 hit, Robin enlists Will Ferrell 's character, newsman Ron Burgundy, who provides comedic ad libs on the funky tune.
"I was born the son of a lawless man," sings Robin, while Ferrell, as Burgundy responds,"You mean Alan Thicke ?" referring to Robin's actor father. At another point, Ferrell, as Burgundy, asks, "Why is he singing lead? I'm much better at it."
The soundtrack for Anchorman 2: The Legend Continues arrives December 17. The movie hits theaters on December 18.
Copyright 2013 ABC News Radio