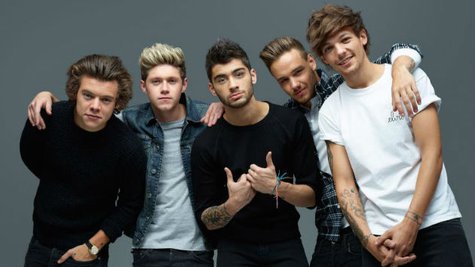 One Direction fans, set your DVRs. E! is debuting a new special, One Direction: Off the Charts Wednesday night, and it promises exclusive interviews and footage.
Hosted by E! News' Jason Kennedy , the special sees Harry , Niall , Zayn , Louis and Liam talking about life on the road -- including trying to steal away for a bit of surfing in Australia only to find helicopters and screaming fans awaiting their arrival at the beach.
The members of 1D also talk about co-writing most of the songs on their recently released album, Midnight Memories , and of course, they address questions every fan wants to know, like which one of them is messiest, which one's the biggest flirt, and which one spends the most time on his hair. We're going to guess it's Harry Styles, but you'll have to tune in and find out.
One Direction: Off the Charts airs Wednesday at 10:30 p.m. ET/PT
Copyright 2013 ABC News Radio