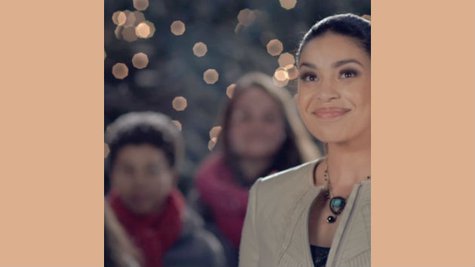 Jordin Sparks has partnered with The Young People's Chorus of New York to record an uplifting song called "This Is My Wish," which serves the official anthem for Glade's new holiday campaign.
In the video , the singer walks through a Christmas tree lot with a young caroler before being joined by the entire chorus. Free downloads of the song are available now through December 31 via Glade.com/ThisIsMyWish . The official music video can be seen on the Glade Facebook and YouTube pages.
To celebrate the holidays, Glade has donated $150,000 to Toys for Tots, which will provide 15,000 less fortunate children across the U.S. with a new toy this holiday season.
"As an artist, I understand that, like a great song, fragrance can evoke feel-good emotions," said Sparks in a statement. "When I heard 'This Is My Wish,' the music had the same effect on me, so I was thrilled when they asked me to join in creating this beautiful song as a gift for fans. And of course, the donation to Toys for Tots is making one of my wishes of helping children come true."
Copyright 2013 ABC News Radio