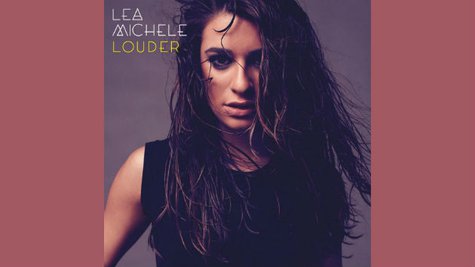 After unveiling the album cover on Twitter , Lea Michele has given us a 90-second preview of "Cannonball," the first single from her debut solo album, Louder .
The 27-year-old Glee star also tweeted the official track list for Louder . The album includes "You're Mine," a tribute song honoring the late Corey Monteith , who was not only Lea's Glee co-star but also her real-life boyfriend.
Louder is available for pre-order now -- if you do, you'll score an instant download of "Cannonball," which you can see Lea perform on The Ellen DeGeneres Show Thursday, December 12. The album will be available via the usual retail outlets March 4. Check out LeaMicheleMusic.com for more info.
Here's the track listing for Louder :
"Cannonball"
"On My Way" featuring Stefan Johnson
"Burn with You"
"Battlefield"
"You're Mine"
"Thousand Needles"
"Louder"
"Cue the Rain"
"Don't Let Go"
"Empty Handed"
"If You Say So"
"What Is Love?"
"Gone Tonight"
"The Bells"
Copyright 2013 ABC News Radio