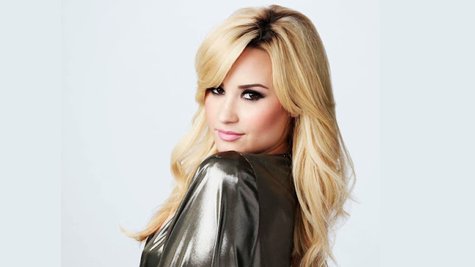 Demi Lovato 's past struggles with alcohol and cocaine and her three-year rehab stint are already well-known, but The X Factor judge revealed even more details about her addiction to Access Hollywood this past Monday.
Lovato recalled her struggle with addiction while a teenager, telling the entertainment show, "I couldn't go 30 minutes to an hour without cocaine and I would bring it on airplanes," adding, "I would smuggle it basically and just wait until everyone in first class would go to sleep and I would do it right there. I'd sneak to the bathroom and I'd do it."
Lovato also reveals to Access Hollywood that she became so good at covering up her addiction that even her mother Dianna , who suspected her daughter might be using drugs, believed her when Demi insisted she wasn't. Dianna admits, "I didn't actually see her, so when she said, 'Oh no, there's nothing going on. I'm not using, I'm not drinking, I wasn't doing any of these things,' Why was I not to believe her?"
The X Factor judge and singer says she hit rock-bottom when she was 19 years old. She tells Access Hollywood , "I was going to the airport and I had a Sprite bottle just filled with vodka and it was just nine in the morning and I was throwing up in the car." She adds, "I had a moment where I was like, 'Oh my God… that is alcoholic behavior. [It's] no longer, I'm young and rebellious and out having fun, it was, wow, I'm one of those people…I gotta get my s**t together.'"
Demi also opened up to Access Hollywood about her eating compulsion. "I started overeating, compulsively overeating," she admitted. "I would bake cookies and then eat the whole pan...It was just this crazy battle going on inside me. It got really difficult. I would throw up and it would just be blood and it was something that I realized if I don't stop this, I am going to die."
Demi is now 21 years old and clean and sober. Her struggle to recover is detailed in her book, Staying Strong: 365 Days a Year .
Copyright 2013 ABC News Radio