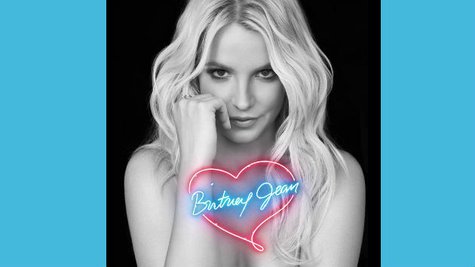 Did Britney Spears' failure to perform live on a TV show negatively impact the sales of her new album, Britney Jean ?
Britney's new disc has debuted at #4 on the Billboard album chart, with first-week sales of 107,000 according to Nielsen Soundscan. According to Billboard, that's Britney's lowest first-week sales ever for a studio album. Previously, her 1999 debut album ...Baby One More Time held that distinction, with 121,000 copies.
So why didn't Britney Jean sell more copies? Billboard speculates that it's a result of two things: an under-performing first single, and a lack of a live TV performance.
The album's lead single, "Work B***h," was Brit's lowest-charting first single from an album since 2001. In addition, the song only spent eight weeks on Billboard's Pop Songs chart: the shortest run ever for a Britney first single.
Billboard also notes that Britney Jean is the singer's first studio album for which she did not do a live TV performance -- or a live performance, period. During the release week of her previous album, 2011's Femme Fatale, Britney had an MTV concert special, as well as live performances on Jimmy Kimmel Live! and Good Morning America. That album debuted at #1.
While Britney did do plenty of interviews to support the album, performance-wise, she's been focused on her upcoming Las Vegas show, Britney: Piece of Me , which debuts December 27.
Copyright 2013 ABC News Radio