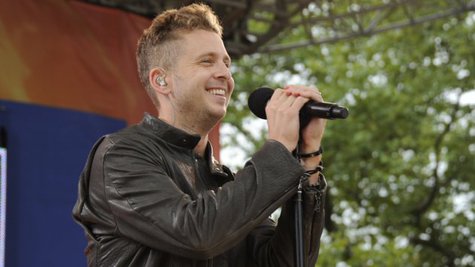 OneRepublic's Ryan Tedder doesn't appear to be counting dollars these days -- he just dropped nearly $3 million on a new pad in a ritzy area of Venice, California.
The Real Estalker blog reports that Ryan, who usually calls Colorado home, spent $2,850,000 million on what the blog calls a "micro-compound" of two houses. The main one, which has 3,551 square feet, has three to four bedrooms, while the other house, which the site says "backs up to a slightly grungy alleyway" has additional living space. The compound also features a roof terrace, French oak floors, and a landscaped central courtyard. From the photos the site posted, there doesn't appear to be a pool, but the property is about ten minutes from the beach.
The site speculates that the two-house setup on the compound is perfect for Ryan, who likely needs the extra space to build a home recording studio, where he can create more hits for everyone from Beyonce to Adele. He already has a home studio at his place in Denver.
Copyright 2013 ABC News Radio