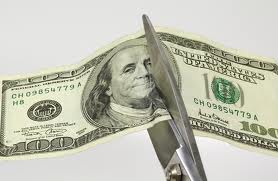 The Indiana November revenue report shows state revenue is $141 million lower than projected this fiscal year.
With that in mind Governor Mike Pence says the state will require agencies to hold back part of their appropriations, sell the state plane and delay expenses planned for the Indiana Biosciences Research Institute.
The state will also require a two-percent reserve on university operations and line items.
Pence says the move will save the state an additional $57 million this fiscal year.
Other actions taken by the governor at the start of the year have already saved the state $116 million, the governor's office says.