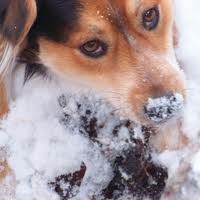 A litter of puppies were abandoned at the Terre Haute Humane Society with deadly results.
Someone dropped off six dogs outside Terre Haute's Humane Society on Saturday after hours.
A volunteer decided to stop by and check on things and that is when the litter was found.
Two of the dogs had frozen to death the four others were in poor health.
Cold weather can be deadly even for cared for pets if they have to stay without shelter for too long.
The four surviving dogs are recovering and will be up for adoption.
Authorities are looking for those responsible.
If you have information contact the Terre Haute Humane Society