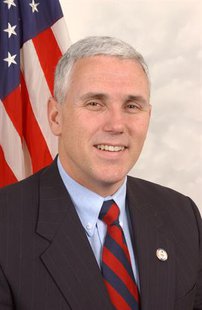 Gov. Mike Pence is giving a look at his legislative agenda for 2014.
Pence said at a legislative conference that he will seek to expand the nation's broadest school voucher program to disadvantaged preschool-age children and increase access to charter schools in his second year as governor.
Pence also says he plans to seek new money for roads and push for a series of economic measures, including eliminating the personal property tax for businesses and altering regulations to attract more companies to the state.