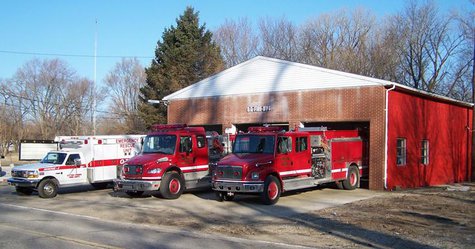 Otter Creek Township officials met yesterday and after public comments they unanimously voted to move forward on a proposed $1.8 million bond issue to construct a new seven-bay firehouse.
The new facility will replace a current building that sits in a flood zone on Parke Avenue in North Terre Haute. The proposed bond issue would raise property taxes in the township 5 cents per $100 assessed valuation. Several questioned the need for such a large and expensive facility.
Those that are against the idea are concerned about big property tax hike and what could be termed by some as overspending tax payer's money.
Those that are for the new facility say that they are building for the future and will need the added space if they move to a 24 hour staffed facility.
Any township taxpayer objecting to the construction of the firehouse must file a remonstrance by Jan. 2.