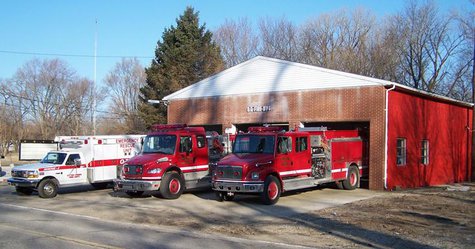 Otter Creek Township officials will have a public hearing at 5:30 today at the Sandcut Firehouse on a proposed $1.5 million bond issue.
That money will be used to construct a new seven-bay firehouse to replace a current building in North Terre Haute.
The current fire house sits in a flood zone and has been hit by high water twice since 1993.
The proposed bond issue would raise property taxes in the township 4 to 5 cents per $100 assessed valuation.
Any township taxpayer objecting to the construction of the firehouse must file a remonstrance by Jan. 2.
If approved, the new single-story fire station would be located at the corner of Grand and Clinton streets on 4.25 acres of land the township purchased two years ago for the new firehouse.