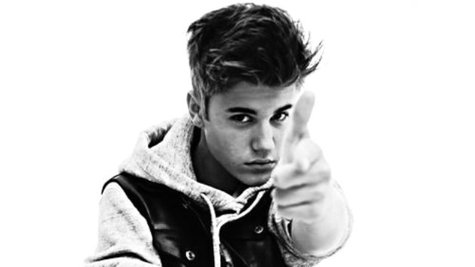 The girl who gets hot and heavy with Justin Bieber in his latest music video has a message for his ex, Selena Gomez : they were just acting.
Cailin Russo thinks Selena may have taken a swipe at Justin after watching the two make out in his recently-released clip for "All That Matters." In an interview with Cosmopolitan.com , she says, "I'm sure there might be bitterness, but I was just doing my job. She posted a picture on Instagram that said, 'I thought he only liked the Latina category. Smh... #nomakeup #hatewhengirlssaythat.' It was clearly directed at him with me in the video, but like I said I was just doing my job."
For the record, Cailin, who turns 20 later this month, says Justin was a good kisser. When asked if their makeout session continued in his tour bus, she laughed and said no.
Cailin says she's received some backlash from Beliebers as a result of her performance in the video: "I've gotten several death threats, none like, 'I'm going to find you and kill you,' but I've received ones that say, 'Die,' and 'Kill yourself' — people seriously have no boundaries with social media, I was just doing my job."
Those fans aren't going to probably like the fact that she keeps in touch with Justin via text message and FaceTime.
Copyright 2013 ABC News Radio