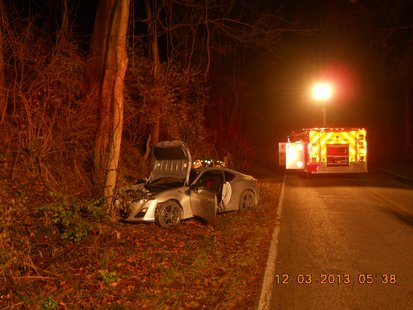 Around 4:30 this morning the Riley Fire Depatment responded to a crash on Louisville Road 1.5 miles South of Riley.
The driver, was a 41 male, from Jasonville, IN.
He was reportedley traveling North on Louisville Road when a deer ran into the patch of his vehicle.
The driver swerved to avoid striking the deer, leaving the roadway and striking a tree head on.
The driver was transported to Regional Hospital with non-life threatening injuries.
Drivers are reminded to stay alert to deer in the roadway especially during this time of year.