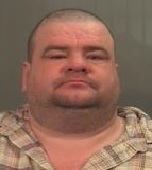 A Vigo County Building contractor was in court Friday.
41 year old Lyman Roberts Jr will be back in court Oct. 11 for another hearing.
He is accused in separate cases of home improvement fraud and forgery.
Authorities say that Roberts forged checks on an account held by AMVETS Post 222, totaling over $1,200.
He also faces separate allegations of home improvement fraud involving construction work he was hired to perform for people affected by the 2008 floods in the Wabash Valley.
He allegedly accepted more than $80,000 from the United Way of the Wabash Valley to provide help to flooded families but did not perform the work.