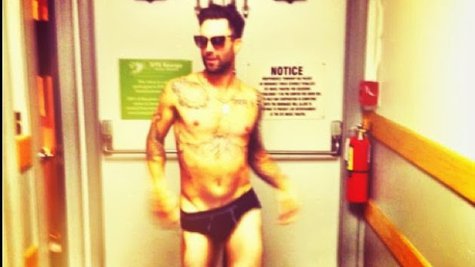 As if women everywhere weren't already envious of model Behati Prinsloo for landing Adam Levine , now she's flaunting the fact by posting a near-nude photo of the singer on Instagram.
In the photo , Adam's seen walking down a hallway in what looks like a TV studio. He's naked except for a pair of sunglasses, a necklace and some black briefs. Behati tries to pretend that she's offended by Adam's look by posting the caption " 70's porn called. It wants its vibe back. Immediately," but c'mon -- you know it's just an excuse to show off her fiance's hot bod.
You'll be able to see Adam -- fully clothed, sadly -- on your TV every week in less than a month, when The Voice returns September 23.
Copyright 2013 ABC News Radio