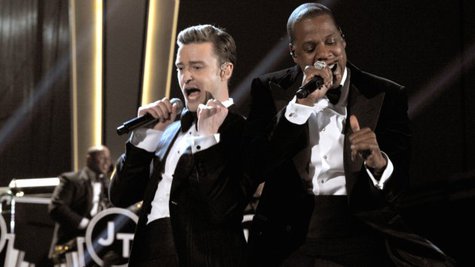 Jay-Z is always on the cutting edge when it comes to social media and technology. The video for his Justin Timberlake -assisted single "Holy Grail" has become the first ever to premiere exclusively via Facebook .
The decision to debut the cinematic video on the social networking site makes sense: Jay has 17 million likes on Facebook, while Justin has 24 million. And let's not forget that Justin starred in the movie The Social Network , which is about the founding of Facebook.
The Anthony Mandler -directed clip, complete with a giant mansion, dark imagery and ghostly dancers, will remain on the site for 24 hours. The five-minute visual follows the release of Jay's clip for "Picasso Baby," which premiered earlier this month.
"Holy Grail," which was produced by Timbaland , is currently #6 on the Billboard Hot 100 chart. Jay's latest album, Magna Carta… Holy Grail, can be purchased now .
Copyright 2013 ABC News Radio