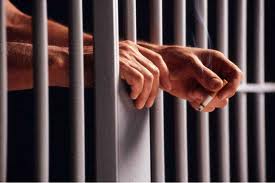 Sentences are handed down for two convicts that were involved in a drug trafficking ring from behind bars.
45 year old Russell Yerden, was sentenced to just over 27 years and 32 year old Michael Foley, was sentenced to 25 years in federal prison.
According to the charging document filed in 2012, the drug trafficking operation was largely run by Oscar Perez, who coordinated the sale of drugs and cell phones.
The items would be shipped through the mail or with couriers.
At times with the assistance of a corrections officer, they would then smuggle those drugs, cell phones and other materials to inmates within the Indiana Department of Corrections.
The drugs would also be sold in towns around the state.