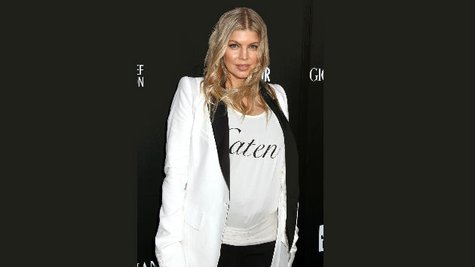 Talk about a Sweet Child o' Mine -- Fergie and her husband Josh Duhamel are the parents of a baby boy named Axl Jack . The singer's rep confirms to ABC News Radio that the baby, the couple's first, arrived Thursday, weighing in at 7lbs 10oz.
The couple first announced the pregnancy via Twitter in February. In recent weeks, Fergie has had a number of baby showers, attended by friends, family and some of her Black Eyed Peas bandmates.
While the world knew that the couple was having a boy, the name was kept under wraps until today. Josh told People magazine not long ago, "Some people may not like it, some people may think it's really cool, but we don't really care -- that's why we're not telling anybody."
While it's not clear if the name is a tribute to Guns 'n Roses frontman Axl Rose , Fergie is friendly with ex-Guns 'n Roses guitarist Slash ; the two even performed the band's hit "Sweet Child O'Mine" at the Super Bowl in 2011. Fergie's rep says she's not sure if the singer is also buddies with Axl.
Copyright 2013 ABC News Radio