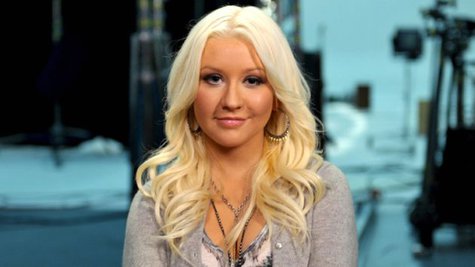 Unlike many stars these days, Christina Aguilera isn't constantly on Twitter or Instagram, sharing details of her life with fans. That's why her decision to suddenly surface with a 2,200-word letter to her fans -- discussing fame, music, love and art -- is so surprising. "I may get quiet at times, but when I do have something to say, I mean every word," she writes.
Titled "From My Heart to Yours...Let There Be Love," the letter was reportedly prompted by a fan campaign to get Christina's unsuccessful 2010 album Bionic the recognition they feel it deserves by organizing a mass buying spree on November 11.
Christina appears to address this in the letter, writing, "I've heard you guys go to bat for me, speak volumes and continue to defend and encourage what I do as an individual...[but] always remember... Greatness and quality speaks for itself. I never feel the need to defend my own work or myself. Or my purpose behind it."
She adds, "Having nothing to prove to anyone. Just having contentment and peace within ourselves. That's all that's really necessary."
The singer explains that "money and fame have never been the sole driving force of motivation for me to achieve what I have," and adds, "It's the love of creating, expressing & connecting with myself and others alike through music that has always spoke to my passion and drive to be in this business."
Christina also says that she's "writing a lot these days...on set at the Voice , and on into the night....Pen & paper always at my side." She adds that she's "enjoying life now more than ever before and discovering new things and ideas every day."
Above all, Christina uses the letter to praise and thank her fans for all the support they've given her over the years, and to give them advice based on her own experiences.
"Thank you for filling my soul with melody and song...lyrics and love...and giving me a safe place I feel comforted in being brave enough to always bare my soul and come from an honest and genuine place," she writes.
"Every day, we all have a greater and bigger purpose to live and good things to receive," she advises. "It's our responsibility to ourselves...to those we care about and who care about us, to stay open and keep discovering the new adventures that await us. I love you all."
You can read her entire letter on Christina's Facebook page or at ChristinaAguilera.com .
Copyright 2013 ABC News Radio