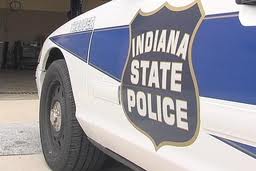 Indiana State Police stopped to check on a disabled motorist on westbound Interstate 70 near the 43 mile marker.
The utility van was out of gas but the occupants got a free ride to jail as they were wanted.
37 year old Douglas L. Allsup Sr of West Terre Haute, IN. was wanted on a Vigo County warrant for Possession of Methamphetamine and a Marion County warrant for Parole Violation
Meanwhile 18 year old Larry G. Farley Jr Terre Haute was wanted on charges out of Owen County for Possession of Marijuana and Possession of Paraphernalia
Both are being held in the Putnam County Jail.